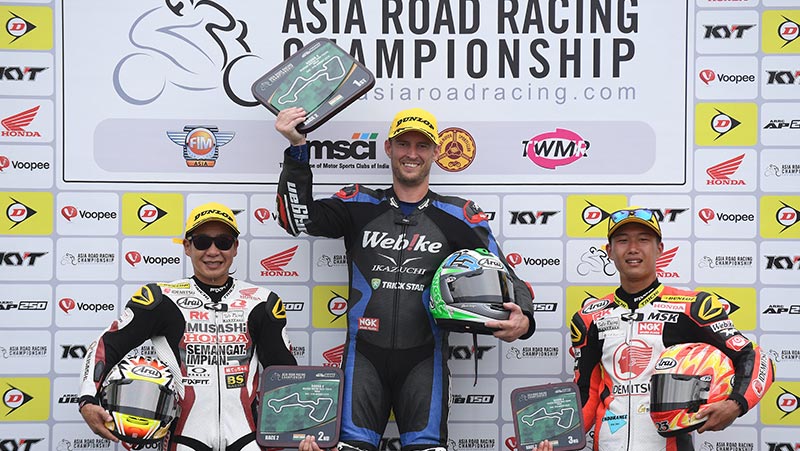 After a successful stint in ARRC 2017, Idemitsu once again became an integral part of ARRC 2018. Idemitsu-Honda Racing India Team Made a Fantastic Finish in ARRC 2018 (Round 4- India)
Idemitsu- Honda racing India Team rider Taiga Hada, 19 yr old was quick to pass his rivals with a fastest lap time of 1min 41.384sec & concluded the 4th round of ARRC with double podium finish at MMRT in Chennai.
Taiga Hada, IDEMITSU Honda Racing India team, stated, "Having scored double podiums in my previous outing at Madras Motor Race Track, I am very excited to register one of the third consecutive time. The support from the crowd was electrifying and that inspired me to push harder in every corner. This is one of my most favourite tracks of the calendar.
EVENT HIGHLIGHTS
Catch few glimpses of this electrifying race: