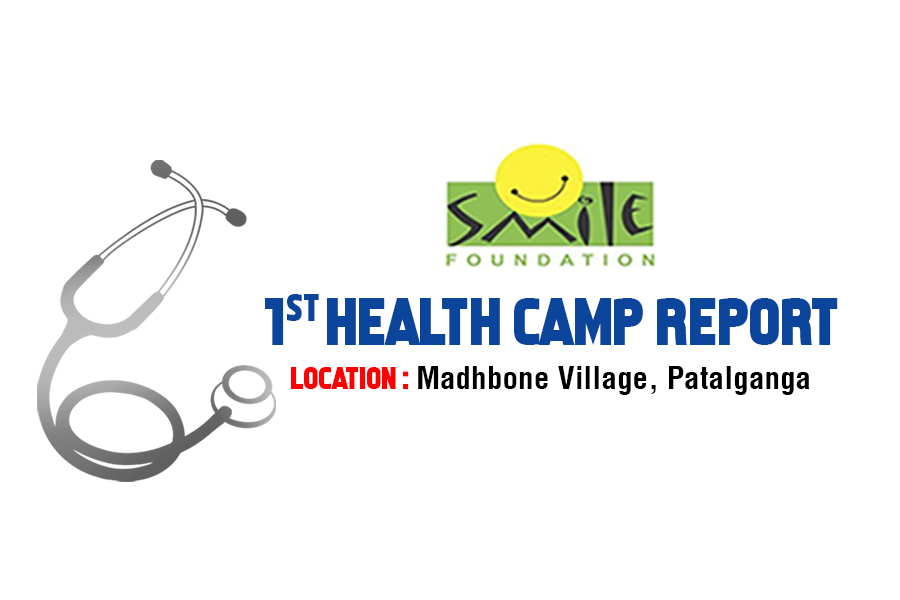 IDEMITSU has always believed in changing the lives of the underprivileged and henceforth, looking into their health status is certainly the best way to scale them up.
Team IDEMITSU conducted a health camp in Patalganga, Madbhon area, Maharashtra wherein a range of services like routine medical health check-up, haemoglobin tests, sugar test and various services were provided to the villagers.
Background
The venue was at the Zilla Parishad School which is 7 kms away from the nearest Primary Health centre & 30 kms away from the District Hospital in Alibag. Additionally, lack of any Government dispensary deprives people from accessing even the minimum healthcare requirements.
Idemitsu health camp, at doorstep made things more accessible for the people in the area.
Pre-operational Activities
A series of following activities was carried out before conducting the health camp:
Community Mobilization: The exercises were carried out to make the community aware about the date and timings of the camp. he volunteers did the door to door mobilization in the community along with distributed leaflets in the villages.
Networking: To ensure community support and build rapport a series of meetings were done with the Pradhan and local authorities, Sarpanch, and Gram Panchayat representatives.
Identification of Medical and Para-medical Staff: a team of Medical and Para-medical staff comprising of 2 doctors (Gynaecologist, General Physician) & one pharmacist were identified.
For the smooth functioning of the health camp 3 volunteers were selected from village to strengthen the mobilization and manage the crowd.
Health Camp Details
Date: 25th May 2019
Venue: Zilla parishad school , Madbhon Village , Aapta Gram Panchayat , Patalganga,
Maharashtra
Medical staff: Dr. Lekha Uchil (Gynecologist ) Dr. Prabhakar (General Physician) and Dr. Dalpat Singh were present in the camp to facilitate Healthcare services to the people.
Total No. of beneficiaries: 153
During the health camp, a range of services like routine medical check-up, haemoglobin test, sugar test, height-weight, blood pressure check-up, medicine distribution were provided under the curative services. Promotive and preventive services included counselling on cleanliness along with hygiene & health related issues and provision of multi-vitamins and folic acid tablets dispensing to those who required it.
The beneficiary details are as follows:

Conclusion
This camp was the 1st health camp in Patalganga, Madbhon area by Smile Foundation, Patalganga team. Mr.Kamata San (Factory Director IDEMITSU Patalganga) inaugurated the camp and along with him, the other guests who graced the occasion from IDEMITSU team were Mr. Nainesh Mehta (GM Manufacturing IDEMITSU), Mr. Brijesh Tomar (Manger SCM), Mr. Anil Ghevari (Manager HR & Admin) Mr. Swapnil Nagrkar (HR). From Samhita Social Ventures Ms. Jency Anna Abraham attended the health camp. Smile Foundation & the community people were delighted due to the presence of IDEMITSU team.