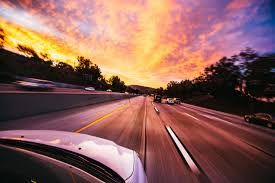 Now-a-days car owners are keeping their vehicles on the road for a long time. It is not uncommon to find cars with the odometer readings of 200,000, 300,000 or more. If you also want such kind of longevity from your four wheeler, then all you have to do is listen to your car and take extra care and attention. So here are a few ways in which you can better your vehicle's mileage and improve it for the long run.
1. Keep your vehicle healthy, weight-wise:
Modifying your car never goes out of fashion. But not putting that extra dead weight that will increase your car's fuel burn-up and aerodynamic drag. Unnecessary drag means that your car's engine will have to work much harder to push through air. Technically it all depends on your personal preference, but we suggest you're better off without them, which goes true for the racks and other equipment that people add
2. Speed is fun, but not for your vehicle:
People love to drive fast. One little push on your accelerator and you're off, ahead of everyone else. But your engine is not too fond of it. Why? Because our cars burn so much fuel to even start their imaginary propellers. The faster you go, the greater your car will have to unnecessarily work. So why not go easy on that pedal. Another issue is - people today don't really care about traffic signals. Before the light even turns green, we jump to push that pedal. The sudden acceleration will obviously burn so much more fuel. Even when you have to stop hastily, so much energy will have to be spent to bring your car to a complete halt. So why not give your pedal a little 'brake' so that it goes the extra mile.
3. Tuning Your Car's ECU:
Did you know that you can tweak your car's ECU for better mileage? However, the remapping is quite an expensive scheme. The practice itself is quite corrupt as more often than not, your vehicle won't even pass the Government Emission Tests.
4. Tire Pressure needs regulation:
Always inflate your tires to the correct pressure. Running on low tire pressure decreases the fuel efficiency significantly. The good thing is - there are now plenty of useful gadgets that seamlessly connect to your mobile and give you the real-time information on tire pressure. This helps in making the necessary adjustments. You get many tires with relatively low rolling resistance, which means is that the tires are able to roll along the surface of the road naturally. This reduces the resistance which leads to better fuel mileage.
While these are things you can take care of on your own, you may not easily see or understand the innerworkings of your vehicle's engine. This is why it is very crucial to use products that will protect your vehicle on the inside as well. It's no cake walk to keep your vehicle on the road once you hit the 100,000-mile mark but you can assure your vehicle's proper functioning by paying attention to signs your car may be showing you; this will definitely help your car to stay on the road for miles to come.