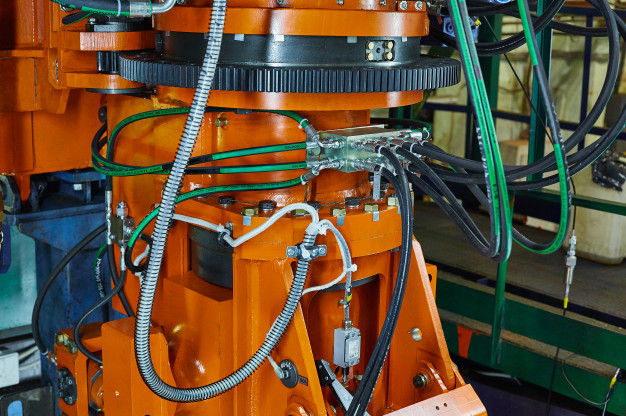 The core purpose of any hydraulic fluid or oil is to transmit power to a hydraulic system. Though it is an energy transfer medium, a good hydraulic fluid can do so much more! It has four other significant functions - heat transfer, contamination removal, sealing, and lubrication.
Before moving further, here is a brief description of each of the functions.
Heat transfer:
As the fluid passes through the pumps and motors, hydraulic machines generate excess heat caused by the oil particles coming in contact with metal surfaces. The overheating tends to damage seals, valves and other components of the machine
Contaminant removal:
Good quality hydraulic oils are equipped to carry solid particles as well as water away. It is the job of the filter to segregate the contaminants from the fluid and return it to the circuit.
Sealing:
The hydraulic oil finishes the sealing job after the seals close the major clearances between parts. To complete this sealing function, the viscosity of the fluid plays a key role. Fluids with higher viscosity index are generally able to maintain a consistent seal.
Lubrication:
Hydraulic fluids help to protect internal parts from wear and tear. Without the lubrication, hydraulic systems would suffer a lot more damage within a short span of time.
Selecting the right kind of hydraulic oil largely depends on its viscosity. When the temperature is lower, an oil with lower viscosity and low pour point would work perfectly. But if the machine goes through varying temperature ranges, a high viscosity fluid is the only way to go. So before the selection happens, it is essential to consider the viscosity requirement.
Now that selection is taken care of, it is time to consider the few challenges that come with using hydraulic oils. The general issues with this variety of fluid are as following-
Sludge formation:
Hydraulic oils containing Zinc have high chances of sludge formation. As a result, Zinc affects the machines overall hygiene and damages the filter to a great extent. To avoid that, it is better to use non-Zinc hydraulic oils like Idemitsu Daphne Super Hydro ST that produce minimum sludge, keeping the machine clean and preventing frequent filter blockage.
Burnt smell and darkening:
Due to lack of oxidation stability, several hydraulic oils turn dark while emitting a strong burnt smell. After reaching a certain temperature and pressure, the fluids fail to transmit the required power to the system. So, it is ideal to go with products like Idemitsu Daphne Super Hydro ST, that come with excellent oxidation and thermal stability. It not only ensures stable hydraulic performance across temperatures and pressures, but also has a longer drain life.
Oil leakage:
Idemitsu Daphne Super Hydro ST has a high viscosity index, which means even if the inside of the machine gets heated up, the viscosity of this hydraulic oil will remain unchanged. So, there is no fear of oil leaking from the machine and product being wasted.
Corrosion:
When it comes to corrosion caused by Zinc based oil in a hydraulic power system, the yellow metal parts inside are affected first. But, non-Zinc hydraulic oils like Idemitsu Daphne Super Hydro ST protect the system, guaranteeing a longer life.
Idemitsu offers a wide range of technologically advanced lubricants for heavy duty hydraulic systems. Engineered by experts, the products can perform umpteen number of challenging tasks.